Virtual Edition of 12th Bengaluru India Nano wraps-up on a high note
| | |
| --- | --- |
| | Recognised emerging talent, leading scientists and innovators through presentation of Awards and Fellowships |
| | 3458 Delegates, 99 National & International Speakers, 28 Sessions, 12 Countries, 40 companies in Exhibition including 15 Start-Ups, 140 Posters by Young Researchers are the major highlights of the event |
Bengaluru, March 09, 2022: 12th Bengaluru India Nano, India's flagship Nanotech Event focusing on Nanoscience & Nanotechnology with the focal theme 'Nanotech for Sustainable Future' wraps up today. The event was inaugurated by Shri Basavaraj S. Bommai, Hon'ble Chief Minister of Karnataka. Prof. C.N.R. Rao, Honorary Chairman of Vision Group of Nanotechnology and Shri Rajeev Chandrasekhar, Hon'ble Minister of State for Electronics and Information Technology, Skill Development and Entrepreneurship, Government of India graced the occasion virtually.

The event is organized by the Department of Electronics, Information Technology, Biotechnology, and Science & Technology, Government of Karnataka, KSTePS and JNCASR. The event attracted participation of 3458 Delegates and addressed by 99 National & International speakers covering 28 immersive sessions.

Speaking at the Valedictory Session Dr. C. N. Ashwath Narayan, Hon'ble Minister for Electronics, IT & Bt, Science and Technology, Higher Education, Skill Development, Government of Karnataka said "Karnataka is geared-up to lead from the front to collaborate with innovators in emerging technologies. This year for the first time we have engaged with our Global Innovation Alliance Partners Canada, Germany, Netherlands, Israel, Japan, and North Rhine-Westphalia (NRW) who have conducted a session. Also, there are participants from Singapore, UAE, USA, UK, Austria, Australia and Portugal. The State Govt. is committed to extend all the necessary support to this field. I call upon our entrepreneurs to set up their nano-based ventures in our State. I hope all our efforts will make us a global leader in this revolutionary field in near future."

Read more >>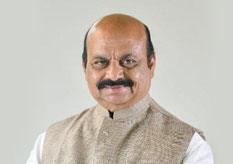 Basavaraj S Bommai
Hon'ble Chief Minister of Karnataka, Government of Karnataka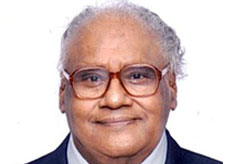 Prof. C.N.R. Rao, F.R.S
Honorary Chairman, VGNT, National Research Professor & Linus Pauling Research Professor, Honorary President, JNCASR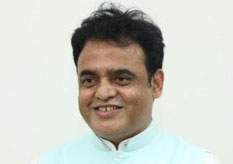 Dr. C. N. Ashwath Narayan
Hon'ble Minister for Electronics, IT & Bt, Science and Technology, Higher Education, Skill development, Entrepreneurship and Livelihood, Government of Karnataka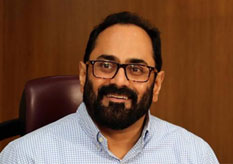 Rajeev Chandrasekhar
Hon'ble Minister of State for Skill Development and Entrepreneurship and Electronics and Information Technology of India. Government of India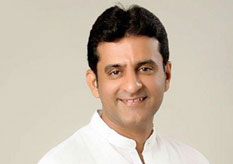 Rizwan Arshad
Hon'ble MLA, Shivaji Nagar Constituency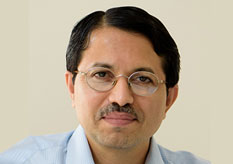 Prof. Navakanta Bhat
Centre for Nano Science and Engineering, Indian Institute of Science, Bangalore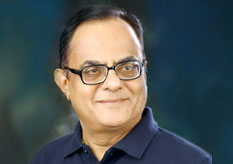 Prof. Ajay K Sood
Department of Physics, Indian Institute of Science, Bangalore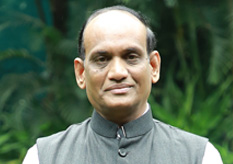 Dr. E.V. Ramana Reddy, IAS
Additional Chief Secretary to Government Department of Electronics, Information Technology, Biotechnology and Science & Technology , Government of Karnataka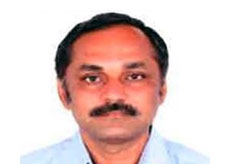 Shri A. B. Basavaraju, IAS
Director (Technical), Dept. of Electronics, IT, Bt and S&T, Government of Karnataka; Managing Director, Karnataka Science and Technology Promotion Society (KSTePS)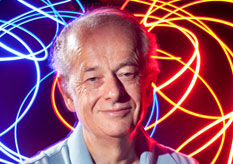 Prof. Federico Capasso
Harvard University, USA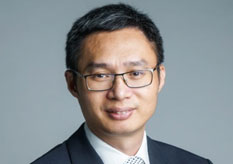 Prof.Xiaodong Chen
School of Materials Science and Engineering Nanyang Technological University, Singapore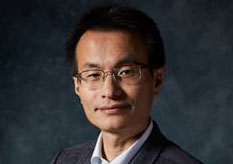 Prof.Peidong Yang
Berkeley College of Chemistry, University of California, USA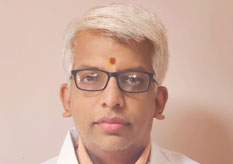 Dr. S Swaminathan
Centre for Nanotechnology & Advanced Biomaterials (CeNTAB), SASTRA Deemed University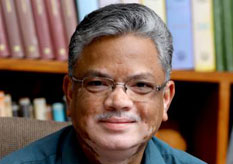 Prof. G.U. Kulkarni
Jawaharlal Nehru Centre for Advanced Scientific Research, Bengaluru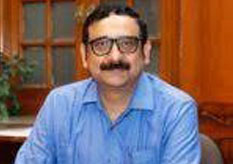 Prof. P.S. Anil Kumar
Department of Physics, Indian Institute of Science, Bangalore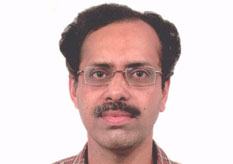 Prof. S. Sampath
Department of Inorganic and Physical Chemistry, Indian Institute of Science, Bangalore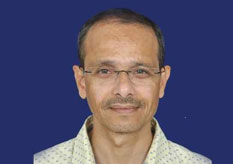 Dr. Ashish Lele
CSIR-National Chemical Laboratory, Pune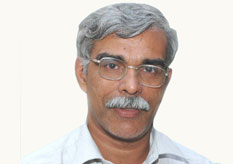 Dr. Vijayamohanan K Pillai
Indian Institute of Science Education and Research, Tirupati
Prof. Balaji R. Jagirdar
Department of Inorganic and Physical Chemistry, Indian Institute of Science, Bangalore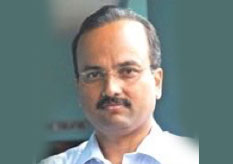 Prof. Ashok M. Raichur, FNAE, FRSC
Department of Materials Engineering, Indian Institute of Science, Bangalore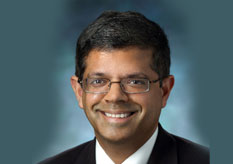 Prof. Rangaramanujam Kannan
Center for Nanomedicine, Wilmer Eye Institute, John Hopkins School of Medicine,USA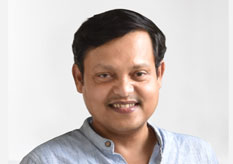 Dr. Jyotsnendu Giri
Department of Biomedical Engineering, Indian Institute of Technology, Hyderabad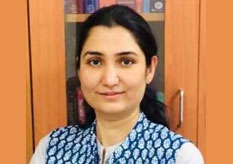 Dr. Neetu Singh
Indian Institute of Technology, Delhii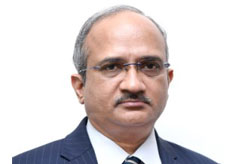 Prof. V. Ramgopal Rao
Indian Institute of Technology Delhi Hauz Khas, New Delhi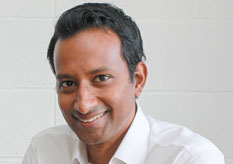 Prof. Harish Bhaskaran
Department of Applied Nanomaterials, University of Oxford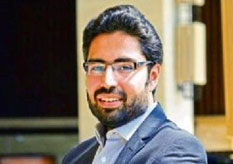 Dr. Manan Suri
Department of Electrical Engineering, Indian Institute of Technology, Delhi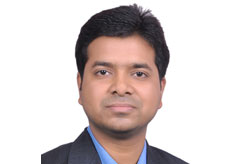 Dr. Mayank Srivastava
Indian Institute of Science, Bangalore, Co-Founder of AGNIT Semiconductors Pvt. Ltd.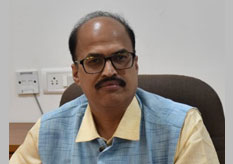 Dr. B L V Prasad
Centre for Nano and Soft Matter Sciences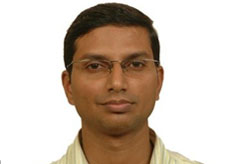 Dr. Amol A. Kulkarni
Group Leader, National Chemical Laboratory, Pune, India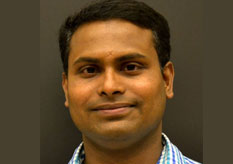 Dr. Viswanath Balakrishnan
School of Engineering, IIT Mandi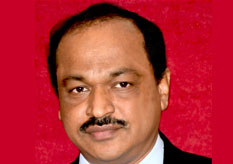 Dr Nagahanumaiah
Central Manufacturing Technology Institute(CMTI)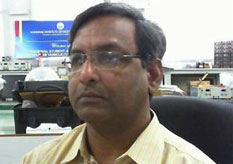 Prof. C.S.Kumar
Rajendra Mishra School of Engineering Entrepreneurship, Professor of Mechanical Engineering, IIT Kharagpur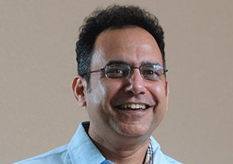 Jitendra Chaddah
Intel India, Bangalore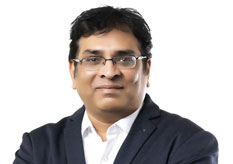 Balajee Sowrirajan
Samsung Semiconductor, India R&D Centre.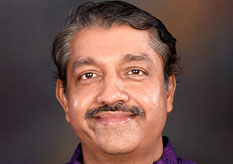 Suraj Rengarajan
Applied Materials India Pvt. Ltd., Bangalore.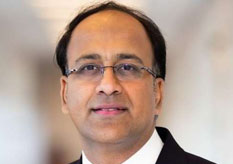 Anand Ramamoorthy
Micron Technology, India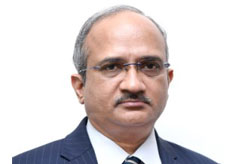 Prof. V. Ramgopal Rao
Indian Institute of Technology (IIT) Delhi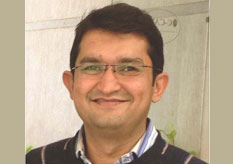 Dr. Taslimarif Saiyed
Centre for Cellular and Molecular Platforms (C-CAMP), Bangalore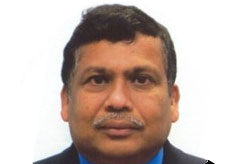 Dr. Sujay Singh
President and CEO, Imgenex India Pvt. Ltd. Delhi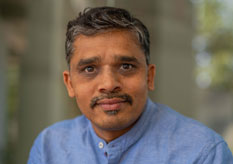 Dr. Praveen Kumar Vemula
Institute for Stem Cell Science and Regenerative Medicine, Bangalore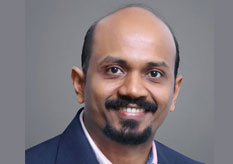 Dr. Manzoor K
Cancer Nanomedicine & Immunotherapeutics Group, Centre for Nanoscience and Molecular Medicine Amrita Institute of Medical Sciences & Research Centre, Amrita University, Ponekara, Cochin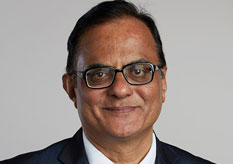 Prof. Ajay Kumar Sood, FRS
Department of Physics Indian Institute of Science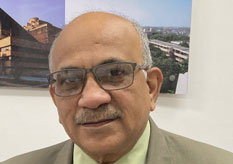 Prof. Ashok K Ganguli
Department of Chemistry, Department of Materials Science &Engineering Indian Institute of Technology Delhi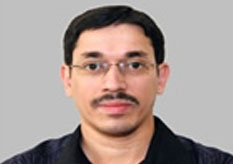 Prof. Anindya Das
Associate Professor, Department of Physics, Indian Institute of Science Bangalore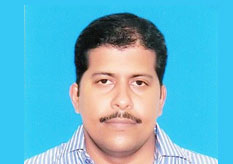 Prof. John Bosco Balaguru Rayappan
School of Electrical & Electronics Engineering Centre for Nanotechnology & Advanced Biomaterials (CeNTAB), SASTRA Deemed to be University Thanjavur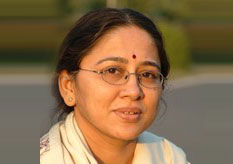 Prof. Mangala Joshi
Department of Textile and Fibre Engineering, Indian Institute of Technology Delhi (IIT Delhi)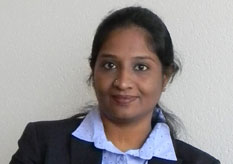 Dr. Kavitha Sairam
FIB-SOL Life Technologies Pvt.Ltd,Chennai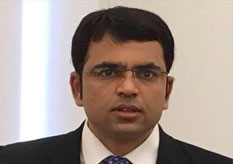 Dr. Ramesh Raliya
Indian Farmers Fertiliser Cooperative Limited, India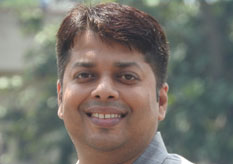 Dr. Shekhar Agnihotri
Department of Agriculture and Environmental Sciences National Institute of Food Technology Entrepreneurship and Management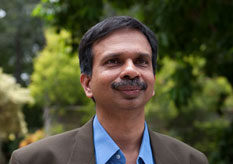 Prof. K S Narayan
Jawaharlal Nehru Centre for Advanced Scientific Research, (JNCASR), Jakkur Bangalore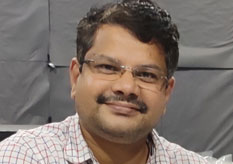 Dr. Rajesh V. Nair
Swarnajayanti Fellow (DST), Department of Physics, Indian Institute of Technology (IIT) Ropar Bangalore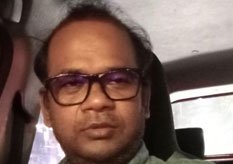 Dr. Bijoy Krishna Das
Department of Electrical Engineering,IIT Madras,Chennai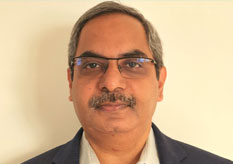 Prof. Venu Gopal Achanta
CSIR-National Physical Laboratory (CSIR-NPL)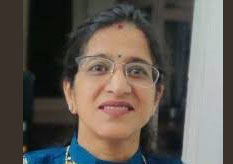 Dr. Sangeeta Semwal
Nanotechnology Initiatives Division, Ministry of Electronics & Information Technology, New Delhi, Government of India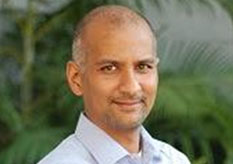 Prof. Srinivasan Raghavan
Centre for Nano Science and Engineering. CeNSE, IISc Bangalore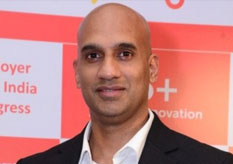 Ganesh Thyagarajan
McLaren Strategic Ventures, Bangalore
Prof. Sushobhan Avasthi
Centre for Nano Science & Engineering (CeNSE), Indian Institute of Science, Bangalore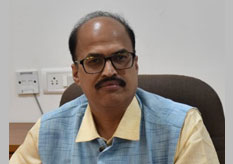 Dr. B L V Prasad
Centre for Nano and Soft Matter Sciences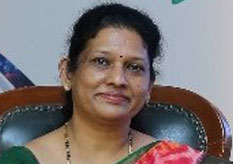 Champa E
Karnataka Innovation & Technology Society (KITS) K-tech, Department of IT, BT and S & T, Government of Karnataka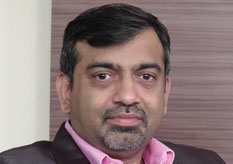 Ganesh Srinivasan
Resil Chemicals Pvt. Ltd, Bangalore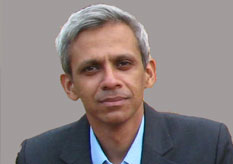 Prof. N. Ravishankar
Indian Institute of Science Bangalore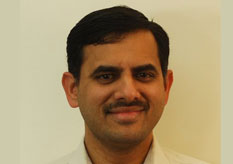 Dr. Shashi Adiga
Samsung R&D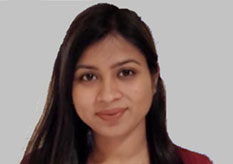 Dr. Deepika Malwal
Log9 Material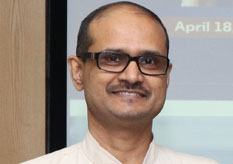 Dr. Nitin Kale
NanoSniff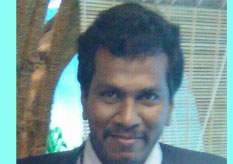 Dr. Kriuba Daniel
JK Nano Solutions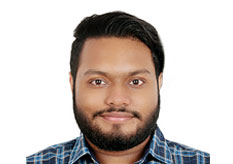 Siddant Bhattacharya
Saveer Matrixnano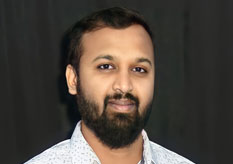 Mohammed Asif
Ad-Nano
Global Innovation Alliance (GIA) Partners 2022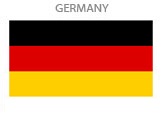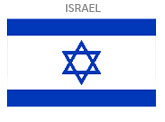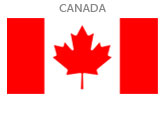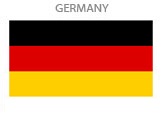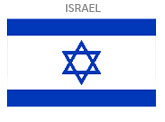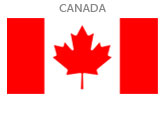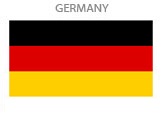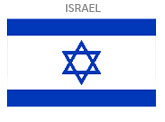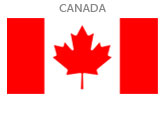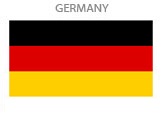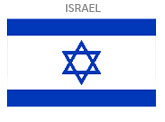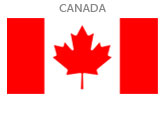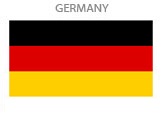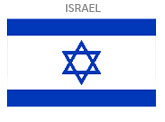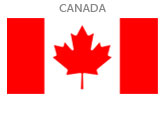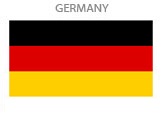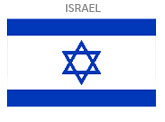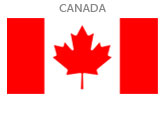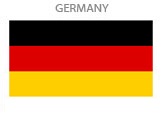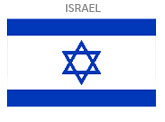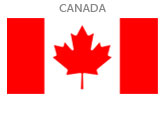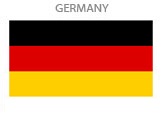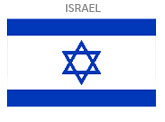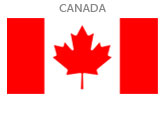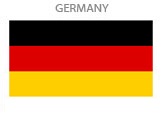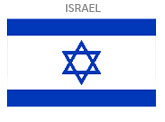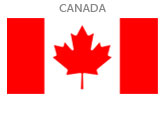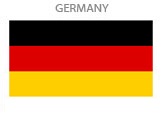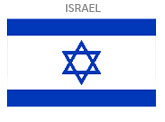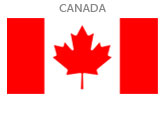 BIN 2022 Association Partners